Rethink your customer experience, digitize your business models and streamline your operations!
Offer a seamless and consistent interaction between customers and their financial institutions across all channels. Omni-channel leads to a successful Digital Transformation.
OMNI-CHANNEL FACTS
Increase customer demands: any time, any place, on any device, across any channel
Deliver information in real time across all touch points
Digital transactions are cheaper
Improve channels' multiplication
Improve customer acquisition by unifying digital banking experience
Offer the right screen for the right task
Enable faster customer service
Reduce queuing time in branches
Increase sales and satisfaction
Decrease costs
Gain staff productivity to focus on more complex matters
ENRICH CUSTOMER EXPERIENCE
Follow a customer centric approach through a unified digital banking experience. Deliver information in real time across all touchpoints any time, any place, on any device, across any channel
DIGITAL BANKING-CHANNEL CAPABILITIES
AGGREGATED DASHBOARD
Recognize global position (what I owe, what I have)
My Products aggregation
Spending overview: categorization and comparison over the last period (same month last year, last 2 months)
Incoming and outgoing transactions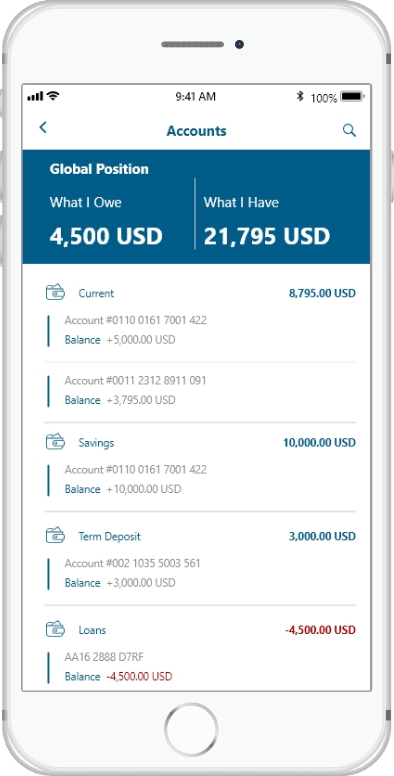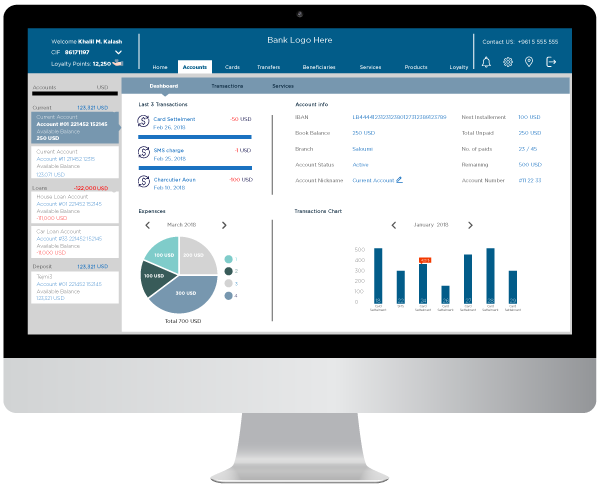 DIGITAL ONBOARDING & ORIGINATION
Digital onboarding enablement to improve operational efficiencies
Easy KYC enablement – wizard based
Fill your information – AML check
Select a product (account, credit card, loan, etc…)
Visit the bank for final signature
CIF & USER MANAGEMENT
Hierarchical segmentation
Joint CIF management
Multi-user enablement
CIF to CIF relationships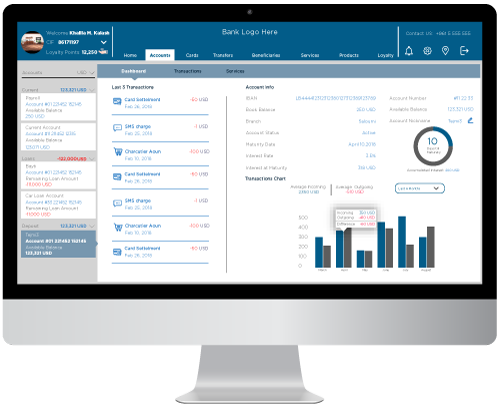 PRODUCTS & TRANSACTIONS
Aggregated balances and financial statement (current, savings, debit and credit and credit cards, loans)
Account/card summary and details
Big data transaction repository for analytic and reporting
Transaction detail view
Completed and pending transactions
Loyalty reporting and visibility
Applicable service requests per product type
FINANCIAL TRANSFER
Own account transfer
Internal bank transfer
Local and international transfers
Standing orders
Bill payment and recharge services
Payment templates
Beneficiary management
Strong customer authentication (SCA) to sign the transaction for ultimate security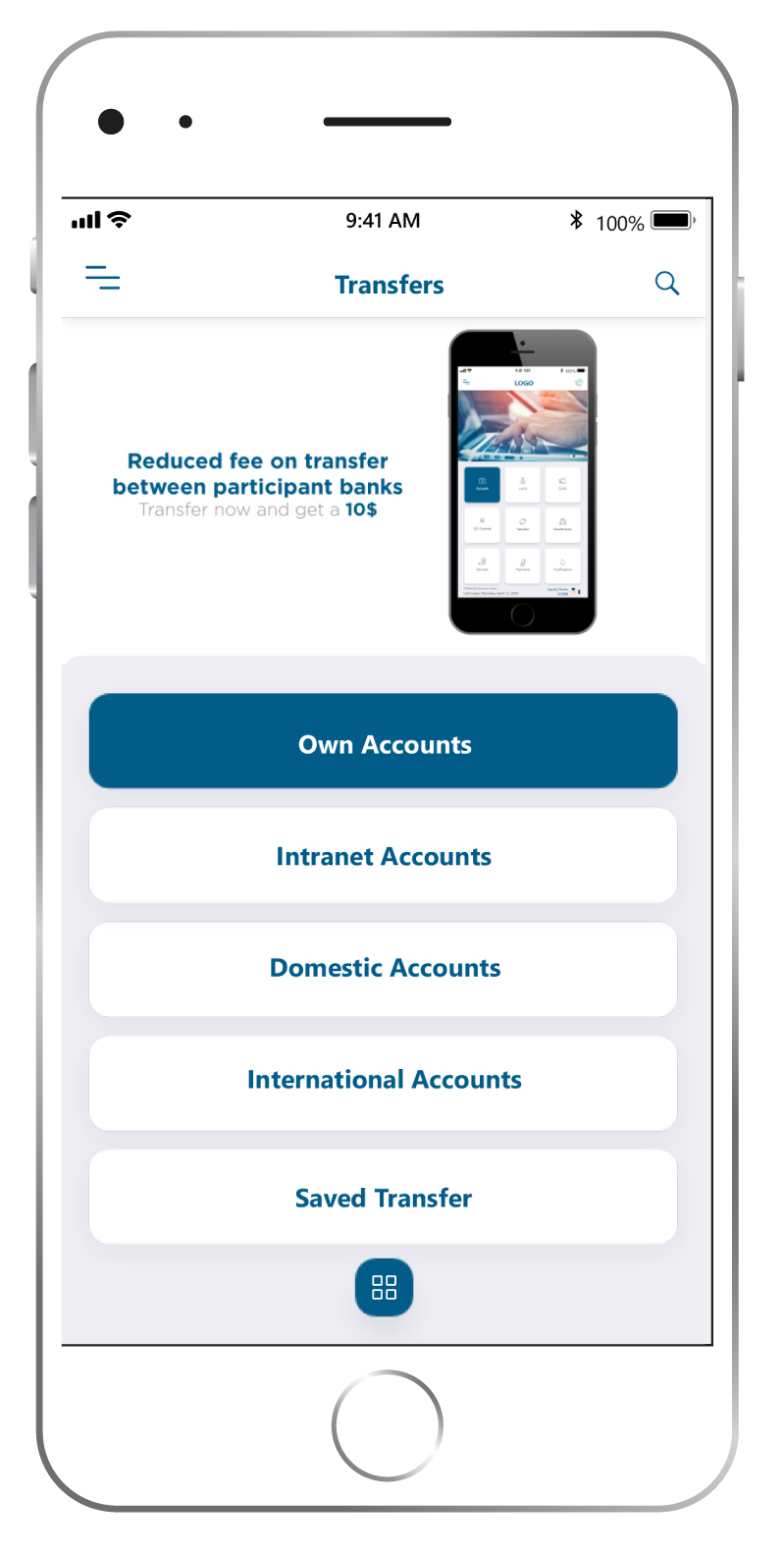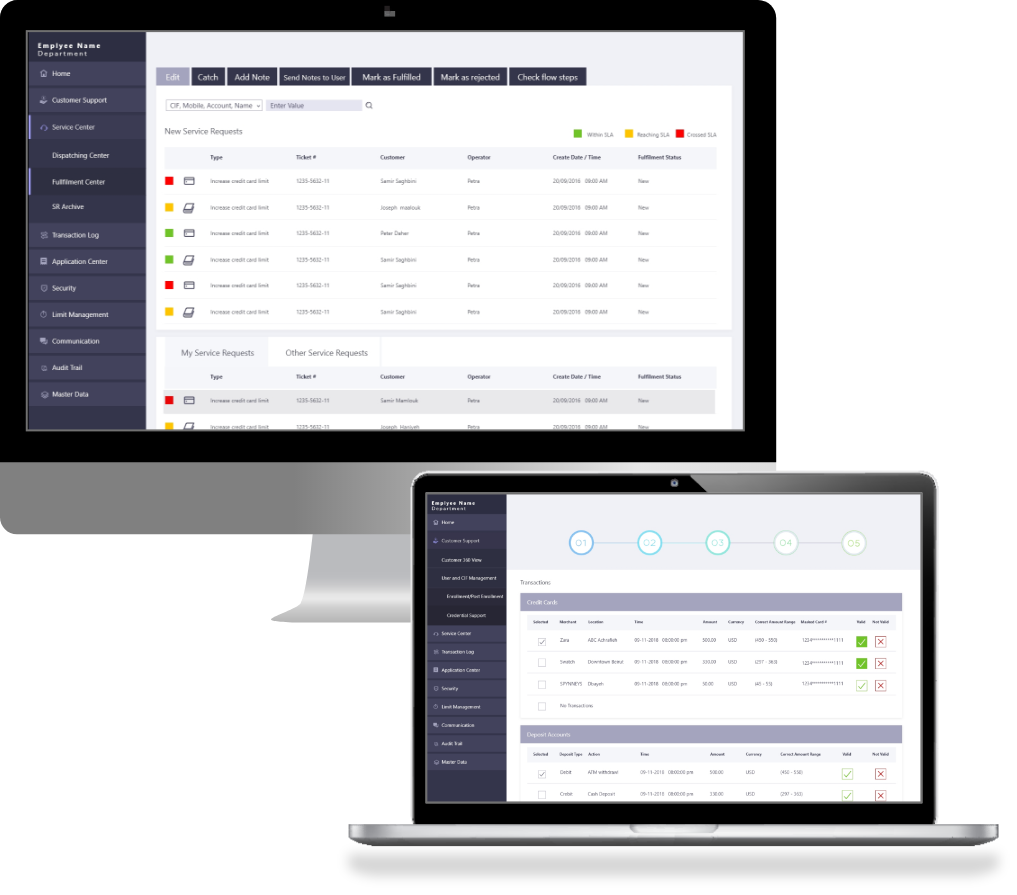 SERVICE REQUEST
Offline request management
Straight-through-processing when applicable
Dispatcher and fulfillment center workflow management
Easy configuration and management for various service requests
COMMUNICATION CENTER
Secure messaging (inbox)
Personalized in-app notifications web and mobile
Bulk notification per segment/product type
Personalized notification settings
Event based notification: upon salary domiciliation, upon credit interest, check deposit, utilities and bills, etc.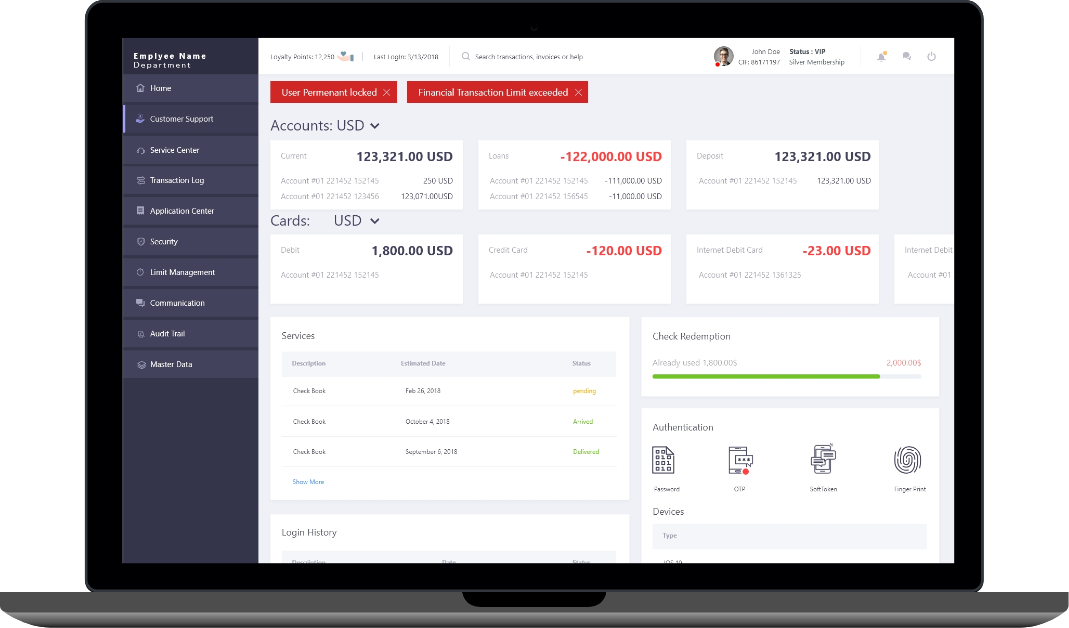 IDENTITY AND SECURITY MANAGEMENT
Identity empowered with single sign-on capability across all channels
Login with various method: password, pin, fingerprint, and OTP
Multi-factor authentication (MFA) for login and transaction signing empowered with OTP and enabled mobile device soft tokens (same as Google authenticator)
Easy self-password recovery process
Access control: grant access to the right person, with the right permissions, and the right time
Secure authentication and authorization based on Oauth 2.0 and OpenID connect protocols
RISK MANAGEMENT
Financial limits

Number of transactions per day/week/month
Total amount of transactions per day/week/month
Etc…

Audit trails for customer and staff activities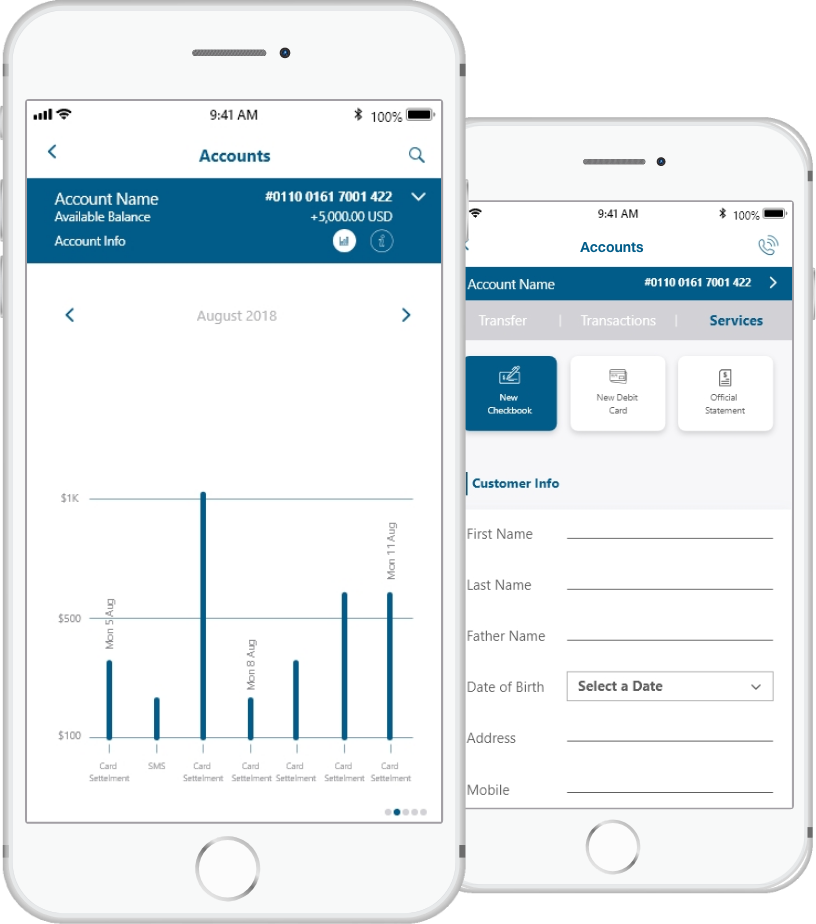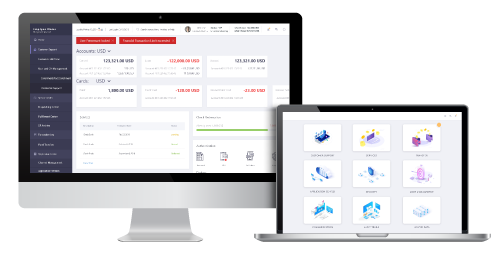 CUSTOMER SUPPORT CENTER
Customer 360 view
Enrollment management
Customer identification process
Credential management
Personalized recommendations